What Publicly Traded Executives Are Saying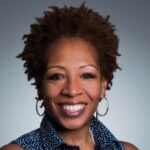 Felicia Jackson Mann
Ryan is an amazing Sales Leader, who brings all of the skills and expertise that I want when working with a Sales Professional! I have known Ryan for the past 3 years and have a fantastic experience as a customer working with him and his team. His ability to partner with my organization, collaborate efficiently across multiple departments and provide amazing value are the traits that differentiate him from many sales professionals I have worked with throughout my career. He was instrumental in moving our project from A to Z while making our engagement an extremely enjoyable experience. Ryan receives my strongest recommendation for Sales and Leadership!
Felicia Jackson Mann
Vice President of Store Technology Product Development & QA at Bed Bath & Beyond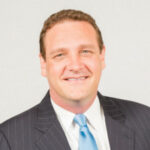 Patrick Beharelle
Being the CEO of a Fortune 1000 company, I have interacted with a great deal of sales professionals and I rarely have come across real talents that stand out like Ryan. I have had the pleasure of being Ryan's client for over the past 5 years and have noticed that he is a genuine expert at Sales. Ryan's unique ability to create tremendous value while gaining alignment across a large complex organization like True Blue has made the buying process enjoyable. He is warm, loyal, caring and really wants to make a positive impact in the world. As a Leader or Sales Professional, Ryan earns my highest recommendation.
Patrick Beharelle
CEO at TrueBlue Inc.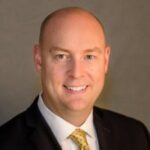 Bill Grogan
As the the CFO of a Publicly Traded company, I have had an outstanding experience as Ryan's customer for the past 3 years and have noticed that he is an expert when it comes to selling solutions to large companies. My organization has numerous divisions with distributed autonomy which can make it difficult to implement enterprise programs. However, Ryan has a skill set to create strategic value while also gaining tremendous alignment across our business units. This has created a fantastic experience and a tremendous partnership. He has the utmost integrity, does what he says he will do and really cares about the people he works with. As a Leader or Sales Professional, I give Ryan my strongest recommendation.
Bill Grogan
Senior Vice President and Chief Financial Officer at IDEX Corporation
What
Sales Executives

Are Saying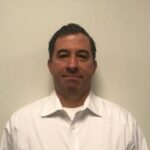 Steve Riley
I have had the pleasure of working with Ryan for almost ten years. He brings a unique approach to acquiring and managing enterprise type clients. His strategic approach has helped me to have my best year ever in my sales career. I highly recommend Ryan to anybody looking to drastically improve their sales performance.
Steve Riley
Business Improvement Associate at FlexPrint Incorporated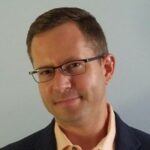 Stephen Pronechen
I attended Ryan's LIVE training, and it was certainly time well spent. Specifically, he provided very detailed, tactical advice around how to land your "dream clients." Not only did the training provide actionable insights from a sales perspective, but it also incorporated strategy to strengthen one's mindset by addressing self-limiting beliefs. Ryan's a very affable person who genuinely cares about helping people.
Stephen Pronechen
Regional Sales Director at SecurityScorecard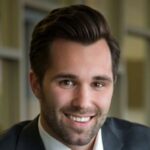 Kyle Komen
Ryan is a great sales coach and all around great guy. I enjoyed working with him, and have applied a lot of what we talked about into my daily life. The results have been awesome, and I hope to be able to continue working with him to learn more!
Kyle Komen
Director of Sales at Lineage Digital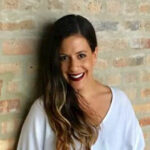 Ruthie Nissim
"True Sales Professional," "Thought Leader, "Innovator," "Game Changer"....Just a few descriptions that comes to mind when I think of Ryan.  He has an immense passion to help others, to share his secret sauce, to inspire people to reach their highest potential. He has developed proven methods of closing whale-sized deals in a shorter period of time, enabling sales professionals to see a massive surge in their incomes. I'm fortunate to have learned so much from him.
Ruthie Nissim
Senior Enterprise Account Executive at Brightcove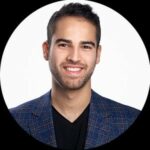 Julian Bucci
Ryan is a fantastic sales consultant and his teachings have helped me close larger deals in a short period of time. Throughout his Whale Selling System course, one thing that stood out is his unique ability to simplify complex sales tactics and articulate them in a way that isn't overwhelming. I've taken a few sales courses and what I appreciate most about Ryan's style is that he is focused on actionable strategies and tactics that you could learn and deploy immediately. He checks in regularly and has built-in mechanisms throughout his course to ensure you are applying and retaining the information. Highly recommended for anyone looking to drive up their average deal size
Julian Bucci
Account Executive at Ready Education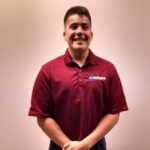 Christian Reyes
If you are looking to reach the next level in your professional growth, I highly recommend Ryan Staley as the mentor who can help you achieve your goals. Ryan has accumulated a fantastic wealth of experience and knowledge over his 20+ years in high-level sales positions and management, especially in regard to improving sales processes, optimizing metrics, and prioritization of time. Ryan's coaching style does not include spouting arbitrary sales tips or center around pushing a specific methodology for guaranteed success. From the very beginning of our mentorship journey, Ryan's process is personalized to the individual's personal needs and goals. Every meeting starts with a personal discussion and allows for focus on any specific obstacles you might be facing. Ryan has quickly disseminated every scenario I have brought to him, translated his own experiences into a relatable context and then followed-up with practical advice that can be immediately put into practice. I cannot stress enough the amount clarity that Ryan provided me so far; From setting goals to establishing better practices or habits, to everyday scenarios or obstacles that I bring to the discussion table. I have already seen marked improvements both professionally and personally, which I am confident will only be furthered as I continue to work with Ryan.
Christian Reyes
Sales at QT9 Software